Thomas Morales
Did you know that San Diego State University is found within the California Floristic Province? The California Floristic Province has over 2,000 species of plants found nowhere else in the world.

We sat down with Thomas Morales who is an Environmental Science senior researching pollinators and diversity in the College Area Community Garden (that garden hidden by the Children's Center on campus) with Professor Dr. Love. He is hoping to submit his work to the Student Research Symposium in the Spring to share his findings with the SDSU community.
His research
To get in detail about his research, he is "focusing on four high-nectar producing flower plant, including African Blue Basil, Hyssop Lavender, Borage, and Viper's Bugloss that attract the pollinators" For example, he works with Dr.Loves African Blue Basil plants that at any given time may have about 50 bees surrounding them. Through his work, he has developed a better understanding of germination and how to best take care of plants to reap the largest rewards.

Why bees?
There has definitely been growth on people recognizing the vitality behind bees but there is always room for improvement. Thomas states, "The main reason why pollinators are decreasing in abundance is habitat fragmentation". With the increase of urban settings, means a decrease in habitat for pollinators because all the flowers and green is being replaced by buildings and concrete.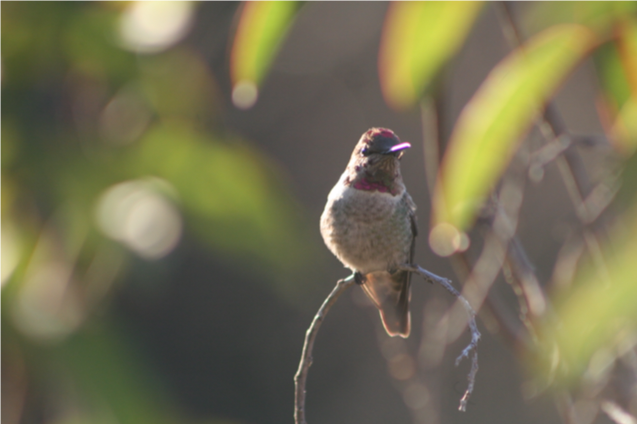 What can we do to help?
Thomas explains, "People who are interested in helping the bees should have a rooftop garden or some sort of garden to help all pollinators in the area or migrating". In the last year since he has been growing plants in his own backyard, he has seen a significant increase in the amount of pollinators coming to visit.

How'd he get involved?
Realizing his passion for growing plants, Thomas reached out to professors he knew were interested in similar topics to help guide his research. His advice for others looking to do the same with whatever their interests are is to "present your research proposal to professors to see who wants to work with you". He stressed that devoting time to your interests is of utmost importance and that it will help you discover the path you want to take.

Future plans
Thomas had just finished taking his GRE minutes before he hopped on a call with our office! He has plans to get a Masters degree in Environmental Health as he continues his work with the pollinators.
If you have any questions or wanna reach out to Thomas, feel free to email him!