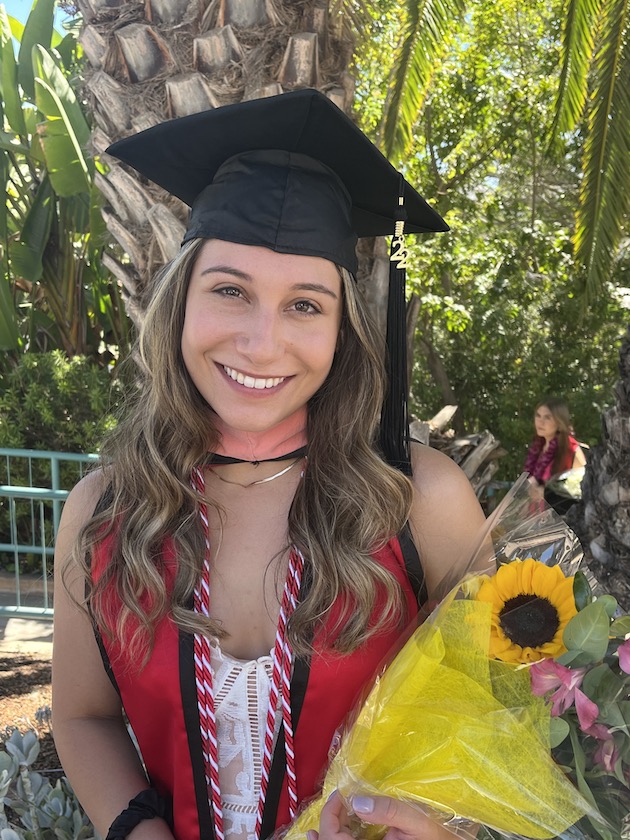 Kaylen Wilson, from San Diego State University's Environmental Health Lab run by Dr. Eunha Hoh, recently led the achievement of gold level certification through My Green Lab®, making their lab the first to be certified on campus! This certification is gained when a lab implements sustainable initiatives and makes gradual changes in their work to create a more environmentally friendly work area.
Some of the initiatives her lab took were switching single use materials to glass reusable ones. Also, very frequently, chemicals used in labs are environmentally toxic, this lab switched from using methanol to a mix of water and isopropyl alcohol to create a more sustainable mixture.
The actions taken in this lab were entirely because of students and Dr. Eunha Hoh. To achieve the certification, Kaylen stated that there were a range of larger actions like switching of chemicals, but also gradual, smaller ones like replacing fluorescent light bulbs with LED ones when they went out. Kaylen did mention even with the certification that there is a lot more work to do within the lab. Sustainability is a continuous process and there are always ways to improve.
Kaylen has since been working with the Office of Energy & Sustainability as it is in process of creating a comprehensive Green Labs Program to encourage more labs to follow Kaylen and Dr. Hoh's example and become more sustainable.
Our growing Green Labs program on campus has been working with Kaylen to create a more comprehensive and free certification program. We hope to connect with laboratories on campus to encourage sustainable practices and join the certification program alongside the Hoh Lab! If your lab is interested in getting certified, please reach out to [email protected].